If you are certified in mat only and would like to understand the benefits of the apparatus or if you are a studio owner who is trying to get mat students into the apparatus room, this is the workshop for you! During this workshop you will learn about each of Joe's inventions, why and when they were created and what the purpose of each one is. You will see how the use of springs helps the student become stronger and put the spring in their powerhouse enabling them to perform a better mat.

Instructor: Lesly Levy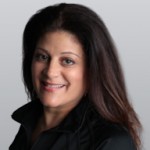 Lesly Levy, PMA_CPT, Senior Teacher Trainer for Power Pilates and VBARRE as well as former owner of Mindful Moves Pilates Center and current Director of Pilates and Pilates Programming for Apogee, has been professionally instructing within the fitness field for over 22 years. Lesly brings with her a vast knowledge of Anatomy, Kinesiology and injury prevention. Lesly obtained her first Pilates certificate from the PhysicalMind Institute, her second from Power Pilates and is Gold Certified with the PMA. She has presented at both ECA and PMA as well as become a regular presenter at Power Conferences in NYC and has traveled both within the US as well as internationally to teach Pilates Training Courses. Lesly is an ACE certified personal trainer (1992) and ACE Group fitness instructor (1993) with certifications from Mad Dog Spin, Yogafit, Indo Row, TRX, VBARRE and Beyond Barre and specialties of recognition in perinatal fitness.
---