---
Instructors
---
Bonnie Grove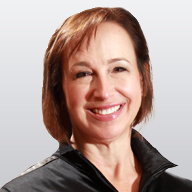 Bonnie began studying Pilates and yoga in 1999 while working part-time as a group fitness instructor in Frederick, Maryland. She was so intrigued by the unique approach of Pilates to the concept of exercise that she decided to pursue her Mat teacher training. Today, after completing over 600 hours of training and obtaining an advanced teacher training from Power Pilates, she works full-time teaching Pilates (mat and apparatus) to clients in both Maryland and Virginia. She also holds a yoga teacher certification from leading vinyasa teacher Shiva Rae.
---
Marcia Hagemann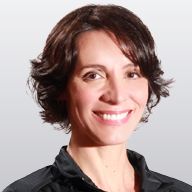 A native from Brazil, Márcia studied classical ballet, as well as Modern Dance, for 26 years. During her studies she was introduced to the discipline of Pilates and was amazed at the benefits achieved through this technique. In Brazil, she trained classical Pilates for 3 years with Cecilia Panelli, an instructor trained by Romana Kryzanowska. After moving to the United States, Márcia attended and completed 600 hours of training in the Power Pilates course under the supervision of Erin Horst, at Evolutions Annapolis, having as Teachers Trainers Juliet Harvey, Alison Laundrie and Bob Liekens.
Márcia has been teaching Pilates since 2003 and opened the Center of Life Pilates Studio in May 2004. In 2006 Márcia became an International Teacher Trainer for Power Pilates, and since then she has been training pilates instructors in Maryland, Virginia, D.C. and at studios in Brazil. Since becoming a Teacher Trainer, she has also been teaching a variety of continuing education courses at Power Pilates conferences.
She has extensive experience in teaching all levels, from beginner to expert, as well as clients with special physical needs. Her goal with each individual is to help achieve enhanced health and happiness through the discipline of Pilates. Márcia is also a Pilates Method Alliance certified instructor.
---
Julie Hegge Cordier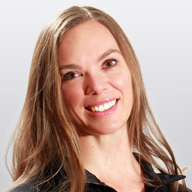 Julie Cordier began teaching the Classical Pilates Method in 2004 and is a Teacher Trainer for Power Pilates. She has continued her studies through The Pilates Center of Boulders Masters Program, The Work with Jay Grimes of Vintage Pilates, and has been studying under and assisting Kathryn Ross-Nash with her Red Thread Program for the last 3 years. Julie has also been teaching the Gyrotonic and Gyrokinesis Methods since 2007 and is a Gyrotonic Master Trainer and is currently studying to become a Gyrokinesis Master Trainer. She has over a 10 years of experience training professionals in both of these movement methods, in addition to her 14 years teaching all levels and abilities of clientele. Julie teaches Internationally and is based out of Cincinnati, OH where she directs and owns BodyMind Balance Pilates and Gyrotonic Studio.
---
Anne Marie Schultz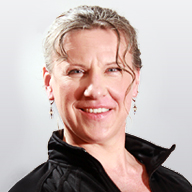 Anne Marie Schultz has been teaching Pilates since 2005, as well as the Gyrotonic method since 2009 and is the owner/director/senior instructor at Center Works Pilates and Wellness Studio on Orcas Island, WA. A multisport athlete all her life, particularly enjoying volleyball, swimming, biking, and hiking; Anne Marie was delighted to find an intelligent way to work out, and had been stronger and more flexible ever since. She has also been tickled to be able to use the anatomy and physiology she learned while earning her BS (Anthropology, Minor Biology, Phi Beta Kappa) from the University of Oregon in her everyday life.
Anne Marie received her Pilates mat certification in 2005 and subsequently completed her Comprehensive Certification in 2007, both through the internationally recognized school of Pilates, Power Pilates of NYC. In 2013 she was honored to become one of Power Pilates teacher trainers, and since 2015 has been a member of their Curriculum committee. She is also nationally certified through the Pilates Method alliance (PMA).
In addition to studying with Susan Moran and Bob Liekens of Power Pilates, Anne Marie has had the opportunity to study with and learn from first generation Pilates teachers Lolita San Miguel, Mary Bowen, and Ron Fletcher; as well as Amy Alpers of the Pilates Center of Boulder, and rehabilitative Pilates specialists Brett Anderson, Sheri Betz, and Karen Klippenger. In her Gyrotonic journey she has blessed to have been able to work with Kathy Van Patten, Mia Munroe, Sebastian Plattenburg, and Uwe Herbisreit. In 2012 she became a certified Health Coach through the Institute of Integrative Nutrition in NYC.
Anne Marie finds herself continually inspired by watching the way these two movement systems change the body, invigorate the mind, and stir the spirit; and she truly believes that changing the body can change lives, and likewise change the world. She is grateful for all she learns from her clients and apprentices, and strives to support them in any way she can.
---
Stormi Truesdell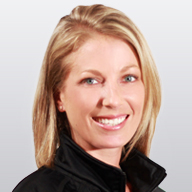 Movement, consistency, motivation, and discipline...all elements of Stormi's approach as a student, instructor, and teacher. In 2006, after leaving her first official mat class, Stormi was immediately intrigued by the Joseph Pilates method and began her career as a Power Pilates Instructor/Teacher Trainer. Stormi, a native Texan, was driven to dance prior to learning to walk and has never stopped. By age 10, under the mentorship of Joyce Seaborne Bader, Stormi solely focused on classical foundations, progressing with Distinction through the Royal Academy of Dance (RAD). During this time she was granted scholarships to the American Academy of Ballet and captured leading roles with Fort Worth/Dallas Ballet, directed by Paul Mejia. As a Teacher Trainer, Stormi embraces mentoring apprentices, testing, and supporting them through their rigorous certifications and benchmarks. She has been responsible for the certification of instructors locally and nationally in both Power Pilates and Vbarre. Stormi understands and respects her role as a Teacher Trainer and strives to be a good steward of the brands, maintain their consistency, and ensure her aspiring teachers are fully prepared for their professional journeys. Observing the long-standing benefits of Pilates' classical, systematic and integrative approach as well as Vbarre's complementary philosophy, Stormi believes she has chosen the best of two worlds. Movement, consistency, motivation, and discipline, each elements of Stormi's approach as a student, instructor and teacher, play unwavering roles in Stormi's ability to enable her clients to surpass their fitness and professional goals.