The Beginner System is the cornerstone of classical Pilates. Every student of the method, regardless of previous fitness experience, will start with the Beginner System. Beginner Reformer Review is broken down into two parts. The first part is a review of the exercises in Beginner Reformer and the second part will be a fluid Beginner Reformer workout. Use the first section to review technique as well as queuing and the second section to experience the flow of a workout taught by using the Beginner System formula.

Instructor: Patty Geiger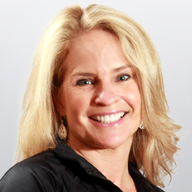 Patty Geiger has spent the last twenty-six years in the fitness arena as a coach, teacher, personal trainer, trainer of trainers, and director of group exercise programs. In 1998, she started her own business that has evolved into studioVIBE with two studios in North Carolina. Patty is a Penn State graduate with a background in competitive synchronized swimming. She was originally trained by the PhysicalMind Institute and attended intensives at The Pilates Center in Boulder prior to going through the Power Pilates Program. Patty eagerly became a Regional Director and Teacher Trainer for Power Pilates in 2003. She has received numerous "Best in Class" Awards for her studio including Best Pilates & Yoga Studio in her County for 5 consecutive years.
---