This workshop will look at how to integrate specific Pilates exercise - using the Reformer, Spine Corrector, Wunda Chair, and some small apparatus - to benefit athletes. We will address preventing common injuries (and what those injuries are), important muscle groups, and Pilates benefits for specific athletes and sports.

Instructor: Bethanie Buckingham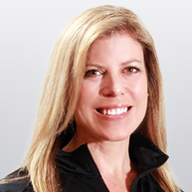 Bethanie Reidinger is a Teacher Trainer for Power Pilates in the Chicagoland area. She completed her Comprehensive Training with Power Pilates based in New York City. After post-childbirth complications, Beth found Pilates was the only rehabilitation that was successful. An avid runner and cyclist, Beth began her teaching of Pilates in 2002. Later she continued her education and taught at Fitness Formula Clubs/Chicago and at Body Endeavors Pilates studio in Chicago. A Spin instructor and part of the running and cycling community, Beth found the Pilates Method to be an integral part of conditioning her clients. She moved to the suburbs of Chicago and opened her own studio in 2008. Continuing education is highly important to Beth and she has been educated in post-natal, senior, special cases, and more. In addition to Pilates, Beth is a Spin instructor, a triathlete and a marathon runner - and a mom.
---