Instructor: Carrie Campbell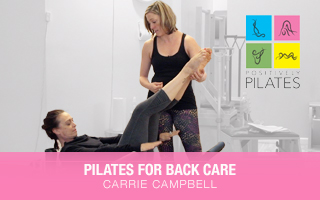 Pilates For Back Care Lecture
In this 3 hour workshop we will learn about 4 of the most common conditions- Disc Herniations, Sciatica, Spinal Stenosis, and Spondylolisthesis. We will go over what is contraindicated and what is safe for clients who have these conditions. You will learn how to progress a client with back pain and how we can help these clients move their bodies pain free both in and out of the studio.
Pilates
::
Positively Pilates
Instructor:
Carrie Campbell
Leaders CEU's:
3.00
Continuing Education Credits
:
Leaders in Fitness - 3.00 | Power Pilates - 1.50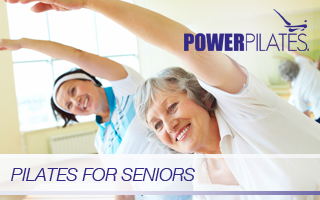 Pilates For Seniors
You are only as old as your spine is flexible. We will discuss some common injuries, weaknesses, and limitations of our older clientele as well as learn how to challenge and progress them while playing it safe and still having fun.
Pilates
::
Power Pilates
Instructor:
Carrie Campbell
Leaders CEU's:
2.50
Continuing Education Credits
:
Leaders in Fitness - 2.50 | Power Pilates - 2.50