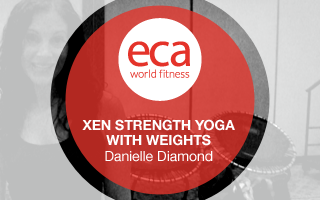 Xen Strength Yoga with Weights
Learn the benefits of this revolutionary yoga method that combines all 5 elements of fitness that professionals recommend: flexibility, strength training, balance training, aerobic fitness, and core exercise.
Yoga
::
ECA World Fitness
Instructor:
Danielle Diamond
Leaders CEU's:
1.00
Continuing Education Credits
:
Leaders in Fitness - 1.00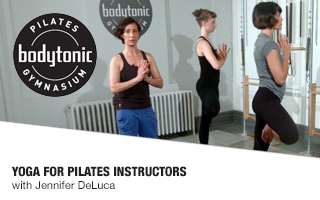 Yoga for Pilates Instructors
Yoga and Pilates are very different modalities and still they share the many principles. Alignment, breath and mental focus are some of the qualities that these wonderful, healthy techniques share. This lesson includes definitions of some yoga language, specific breath and muscular explorations and a full, yoga class taught and explored through a pilates instructor's lens.
Yoga
::
BodyTonic
Instructor:
Jennifer DeLuca
Leaders CEU's:
1.00
Continuing Education Credits
:
Leaders in Fitness - 1.00