Workshops with Accreditation for National Academy of Sports Medicine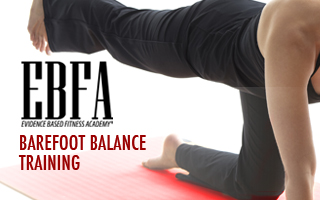 Barefoot Balance Training
Learn one of the most effective techniques for improving foot posture, controlling knee pain and strengthening the hip. After this workshop you will see how barefoot balance training improves posture and builds strength.
Anatomy
::
Evidence Based Fitness Academy
Instructor:
Dr. Emily Splichal
Leaders CEU's:
1.00
Continuing Education Credits
:
American Council on Exercise - 0.20 | Leaders in Fitness - 1.00 | National Academy of Sports Medicine - 0.30 | Power Pilates - 0.50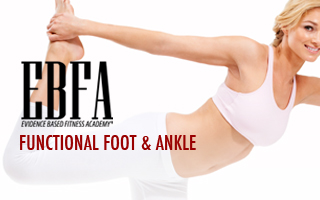 Functional Foot & Ankle
Stay current and achieve great results with your clients by gaining an understanding of the role the foot and ankle play in creating and modifying fitness programs.
Anatomy
::
Evidence Based Fitness Academy
Instructor:
Dr. Emily Splichal
Leaders CEU's:
1.00
Continuing Education Credits
:
American Council on Exercise - 0.20 | American College of Sports Medicine - 3.00 | American Economic Association - 3.00 | Aquatic Therapy and Rehanb Institute - 3.00 | Leaders in Fitness - 1.00 | National Academy of Sports Medicine - 0.30 | National Council of Strength and Fitness - 1.50 | National Federation of Personal Trainers - 1.00 | National Strength and Conditioning Association - 0.30 | National Strength Professionals Association - 3.00 | Power Pilates - 0.50 | Young Men's Christian Association - 3.00